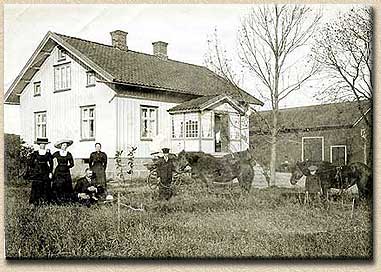 Ängens Gård
The farm has belonged to the former family since the end of 19th century. The present dwelling-house was built in 1902 and the barn in 1908.
But as a farm "Ängens Gård" has a much longer history. For example you can find an old stone on the farm which shows evidence from the battles with Karl XII (18th century).
On the properties som findings have been made, for example silver jewels, which you now can see at the museum of Bohuslän.